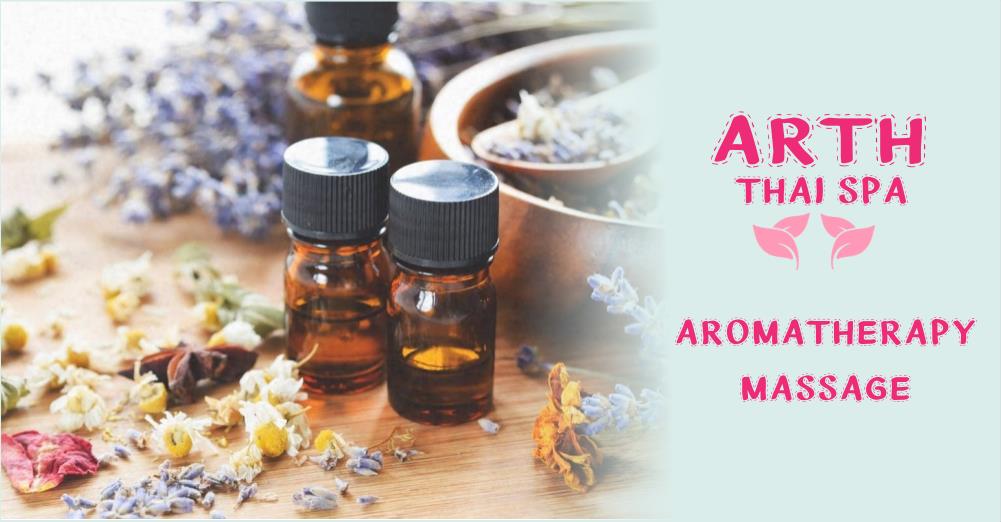 Arth Thai Spa Borivali is pleased to introduce the Aromatherapy, a new one-of-a-kind massage + aromatherapy experience. Our unparalleled Aroma Ritual is designed to bring your mind and body into the present for a beautifully effective massage session.
This new service has been meticulously crafted to deliver a truly differentiated massage experience that features application of essential oils to powerful pulse points, traditional inhalation therapy, and more. 
Arth Thai Spa Borivali has partnered with mumbai spa, a 2017 Spa India Award winner, to develop exclusive aromatherapy essences, all with distinct benefits:
Sweet Orange - Orange, lemon, lime and ylang ylang blend to create an uplifting experience to help you recharge. Energize your mood with the invigorating smell of sweet orange while helping to promote restored balance and feel revitalized.
Energize* – Comprised of lemon, ginger and geranium, Energize provides a stimulating and invigorating experience that uplifts the senses while providing balance and purification for a deep cleanse.
Calm* – Lavender, nutmeg and black pepper come together for a treatment that is not only nurturing and relaxing, but also actively relieves muscle pain and headaches.
Refresh* – Eucalyptus, peppermint and patchouli are combined for an enlivened, yet balanced soothing experience. This naturally purifying and cooling scent freshens the air and supports deeper breathing for total relaxation.
Arth Thai Spa Borivali, Body Massage Service in Borivali