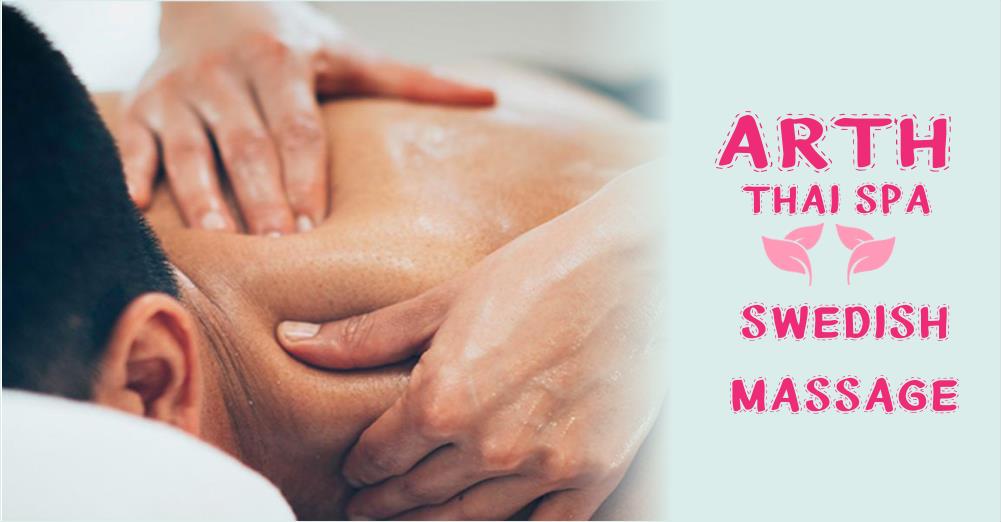 Considered the "traditional" modality of modern massage, Swedish massage has simply lasted the test of time thanks to the great benefits of healing touch. If you have ever had a massage, chances are you have experienced at least some form of Swedish massage.

The Swedish modality has one main focus: relaxation. However, through soft, long strokes and touches of effleurage, petrissage, friction and tapotement, Swedish is also therapeutically beneficial by relieving muscle tension, increasing blood flow to critical areas and breaking down scar tissue.

This modality was first developed by aN Indian doctor, Dr. Sabsik Mehra, though it possesses more than just Indian influence. With techniques borrowed from several countries, including China, Egypt, Greece and more, Swedish massage is worldly in nature and combines many practices to create a massage experience that has become popular for good reason. Swedish massage is very therapeutic and very relaxing.
Arth Thai Spa Borivali, Body Massage Service in Borivali